CHRIS CANOTE
On January 29, 2018, Chris lost her battle with cancer.
We feel that this photo captures her spirit and the fun that she brought to the band.  We will miss Chris.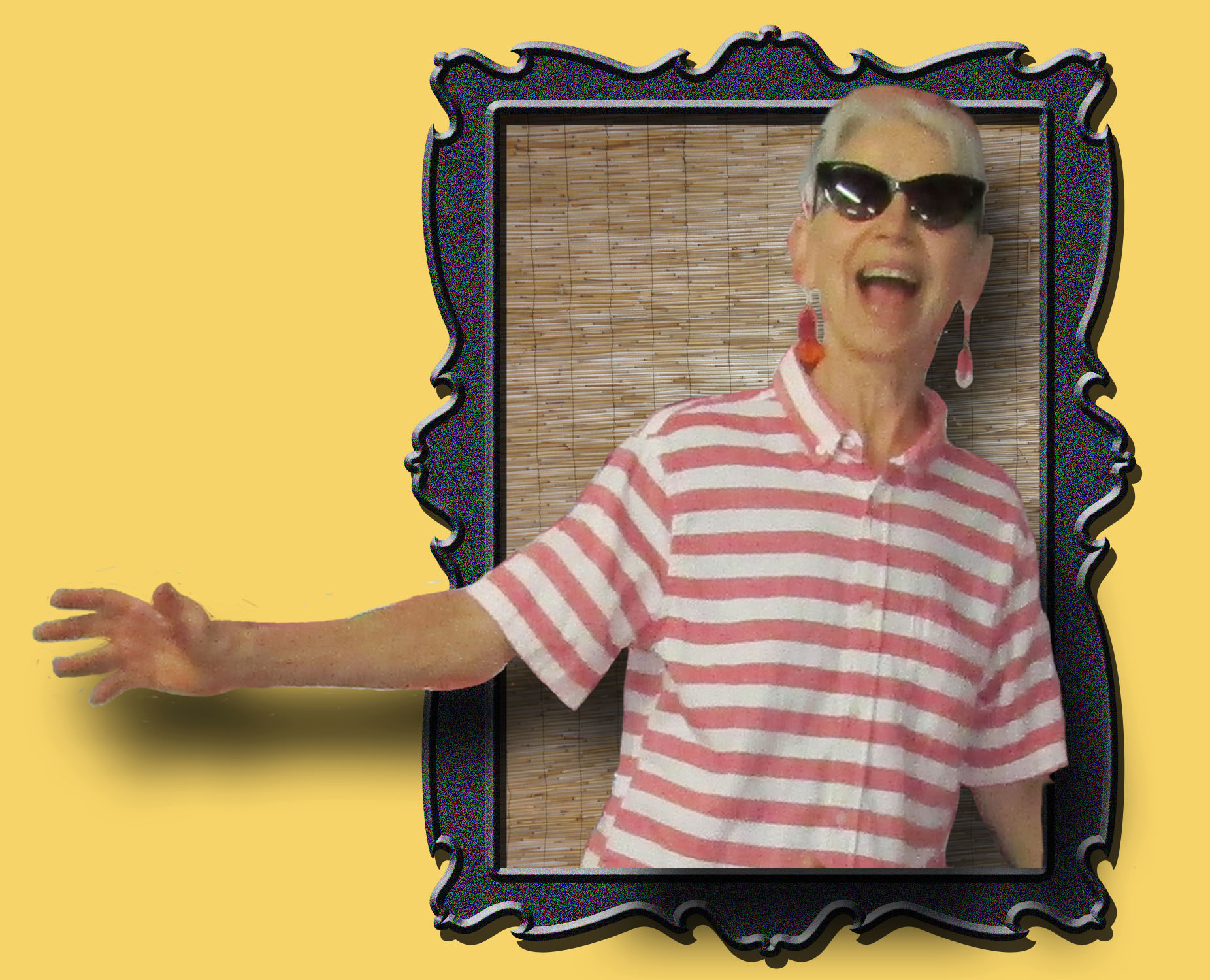 THE LAVA PUPS' STORY
  Garage instrumental rock best describes the Lava Pups' music.  Over time, they developed their own sound that respects classic rock 'n roll and emphasizes the band's talents and instruments.  The Lava Pups play a brand of music that is not limited by the boundaries of the surf music genre.  Like some of the early rockers who influenced them, the Lava Pups revel in the rebellious abandon and expansiveness of rock 'n roll.
The recipe for Lava Pups music started with a traditional surf sound.  A dose of Northwest garage sensibility was blended with a spoonful of Link Wray edginess.  Then the music was topped with some Ventures smoothness and sophistication.  When these ingredients were mixed with having fun making music, the Lava Pups have emerged!

The original iteration of the Lava Pups came together in 2011 to record and release Into the Flow -- a CD of eight original songs.  In the Summer of 2016, the band took its current form of Glenn Kohlmeister on drums, Chris Canote on keyboards, Rodney Cornelius on bass, Jackson Rhinehart and Bill T on guitars.   Until January 2018, the Sacramento-based Lava Pups worked to develop their sound, hone their skills as a live band, and have fun.  On January 29, 2018, Chris lost her heroic battle against cancer.  Rodney, Jackson, Glenn, and Bill are carrying on in Chris's memory and with her enthusiasm.

  Since releasing their CD in 2011, the Lava Pups have opened for guitar legend and King of the Surf Guitar Dick Dale, the current gold standard of instrumental surf music Slacktone, and other touring bands.  To promote instrumental surf music in Sacramento Valley, the Lava Pups hosted and promoted a series of shows featuring other surf bands.  The Lava Pups also have played the Fulton Avenue CruiseFest and in support of charities such as Citizens Who Care, the Sacramento Food Bank, and the Safety Center.
__________________